Sunday, March 22, 2020 at 4:00 pm - 6:00 pm
PLEASE NOTE THIS EVENT HAS BEEN CANCELLED.
WE PLAN TO OFFER MORE OF THESE FUN EVENTS AT A LATER TIME IN THE SEASON.
After the critical success of the first At The Barre, dance and cocktail making workshop, we have decided to run a second one!
Join Free Flow Company Dancer Alex Hartshorn for a fun Barre based Workout followed by a social time where you will learn how to make a fancy cocktail (and enjoy it too).
March 22 4pm
Student/Senior/Artist $25
Regular $35
Includes cocktails!
Please note that due to ensuring enough supplies registration is mandatory for this workshop!
Age 19+
Contact freeflowdance@gmail.com to register. Etransfers will be accepted.
Proceeds support the Free Flow Dance Theatre Company
https://www.facebook.com/pg/FreeFlowDanceTheatreCompany/
In order to facilitate an eco-friendly environment, we encourage our students to bring their own martini glass to this workshop. Some glasses will be available on site.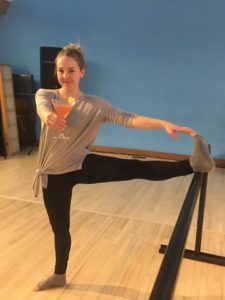 When
Mar 22, 2020
4:00 pm - 6:00 pm
Location
Free Flow Dance Centre
224 25th St. W., Saskatoon, SK, S7L 0C4
Categories