Monday, April 5, 2021 at 2:30 pm - 4:00 pm
Professional and emerging dancers are welcome to attend the online zoom platform based Brain-Body Connection Professional Development Series hosted by Free Flow Dance Theatre free of charge. If you would like and can afford to make a donation to support the future of the company please do! We are pleased to host this series of workshops with the support of the Community Initiative Fund, City of Saskatoon and Sasktel.
Ashley will be teaching on April 5 and 12, 2:30-4 pm. Please note you must register individually for each workshop thank you.
https://www.canadahelps.org/en/charities/free-flow-dance-theatre-inc/events/brain-body-connection-ashley-johnson-1/
Cultivating the Water Body with Continuum Movement
This workshop focuses on activating wave motion, the movement quality inherent to the practice of Continuum.  To wave, arc and spiral the water body stimulates internal sensations, reduces pain responses and induces a deep sense of rest.  As we shift from linear to three-dimensional pathways we break deeply held old patterns and tap into our own creative capacity. This workshop is open to all levels of practice and anyone who lives in a body and hopes to move better.
Continuum movement is a somatic practice that combines breath, sound and subtle movements. It views the body not as a mechanical object but a living process and aims to soften restrictive cultural conditioning.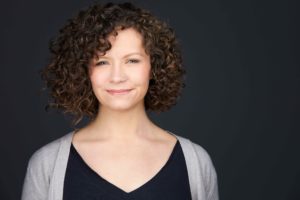 Ashley Johnson is a Registered Somatic Movement Educator trained in group facilitation and hands-on bodywork as a teacher of the Mitzvah Technique/Itcush Method and Continuum Movement.   She works with diverse populations in movement re-education and injury rehabilitation to shift postural patterning and increase movement efficiency. Ashley completed a diploma in Dance from Grant MacEwan College and a BA in Dance from the University of Calgary. She trained extensively with her two primary mentors Amelia Itcush and Emilie Conrad until their passing in 2011 and 2014.  As a dance artist and educator, Ashley creates interdisciplinary site-specific creations that blend embodiment practise with creative process. She is currently based out of Regina, SK where she teaches and performs with New Dance Horizons. www.constantlyseekingsoftness.ca
When
Apr 5, 2021
2:30 pm - 4:00 pm
Categories