Monday, April 19, 2021 at 2:30 pm - 4:00 pm
Professional and emerging dancers are welcome to attend the online zoom platform based Brain-Body Connection Professional Development Series hosted by Free Flow Dance Theatre free of charge. If you would like and can afford to make a donation to support the future of the company please do! We are pleased to host this series of workshops with the support of the Community Initiative Fund, City of Saskatoon and Sasktel.
Kathleen will be teaching on April 19th and May 3rd, 2:30-4 pm. Please note you must register individually for each workshop thank you.
https://www.canadahelps.org/en/charities/free-flow-dance-theatre-inc/events/brain-body-connection-kathleen-rea-1
An Introduction to Functional Movement through the lens of the Axis Syllabus
Looking at Functional movement, through movement, discourse, and applicable anatomy demonstrations. The workshop will be lead by Axis Syllabus teacher candidate Kathleen Rea. The Axis Syllabus is a compendium or encyclopedia of information relevant to the training, preparation, and performance of the moving human body anatomical attributes and ways of moving that are basically safe and energy conservative. By referring to physics, anatomy, and relevant scientific data from various fields, The Axis Syllabus provides comparative data on flexibility, strength, alignment, injuries, and movement practices. Teachers of the Axis Syllabus use these references to inform their movement choices to explore the what where and how of efficiency and safe risk-taking, common-sense applications of principles that apply to every-life activities as well, such as, climbing, horseback riding, house-cleaning, construction work, sports, dance, running, etc.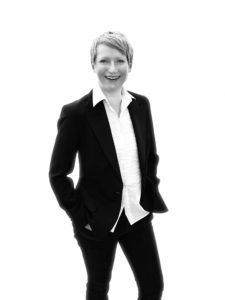 Kathleen Rea danced with Canada's Ballet Jorgen, National Ballet of Canada & Tiroler Landestheater (Austria). She fell in love with contact improvisation (CI) 21 years ago and has been involved in the CI community ever since. She has choreographed over 40 dance works and been nominated for 5 DORA awards. Kathleen has a learning disability that throughout her life has meant that writing takes 4 to 8 times longer than the average person. It is one of life's great surprises and mysteries for her that despite the struggle she developed a love of writing and is a published author ("The Healing Dance" -Charles C. Thomas Publisher, as well as blog and academic writing). She has a Master's in Expressive Arts with a minor in Psychology. She has a passion for functional movement and is a teacher candidate of the Axis Syllabus. She is the director of REAson d'etre dance productions a not-for-profit contact improvisation-based dance company that produces a weekly dance jam in Toronto, the Contact Dance International Film Festival, and dance-theatre productions. Being on the autism spectrum she also identifies as being neuro-atypical and works to educate the world about neurodiversity.
When
Apr 19, 2021
2:30 pm - 4:00 pm
Categories