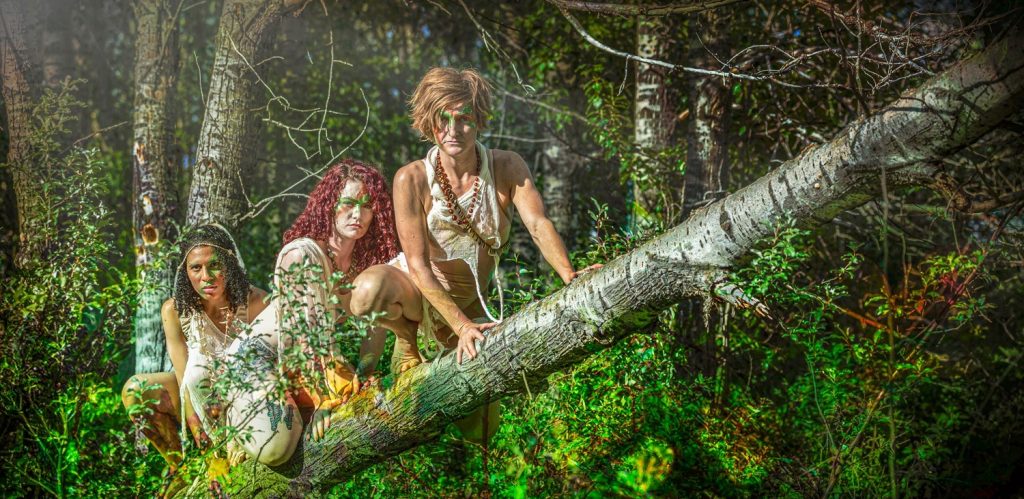 You are invited to join us on a unique journey through time and space, a trip exploring the human condition and our relationships to the 4 elements.
Free Flow Dance Theatre presents "The Journey" October 18-20 at the Refinery Arts and Spirit Centre 609 Dufferin Ave. Saskatoon.
Featuring new work by artistic director Jackie Latendresse and W.I.P. Dance Series participants.
"Non Nobis Solum", created to accompany new music composed by Saskatchewan artist Cliff Burns explores the concept of "not for ourselves alone" and our intimate and global connections to others both conscious and subconscious.
"Moments of Tangency" is a multidisciplinary choreographic work set to a new original composition,"A Score For Lost Words" – written and performed by Cassandra Stinn and produced and arranged by Cassandra and Matt Stinn. An exploration of personal development set in a landscape imbued with the four elements, water, earth, air and fire this new ensemble work will premiere at this season's gala event. Featuring visuals by Ken Greenhorn.
Thank you to the Saskatchewan Foundation for the Artists, Saskatchewan Arts Board, Dance Saskatchewan.
Thank you to our artistic collaborators, Cassandra Stinn, Ken Greenhorn, and Cliff Burns.
Free Flow Dance Theatre Cast
Kyle Syverson, Rachel Saufert, Veronique Emmett, Mitchell Larsen, Miriam Edghill, Sarah Rutley, Alex Hartshorn.
Tickets: On The Boards.
$22 student senior
$30 Adult
Hard copy tickets available at the Free Flow Dance Centre or contact us to purchase via etransfer!