A collection of press articles about Free Flow Dance Theatre throughout the years.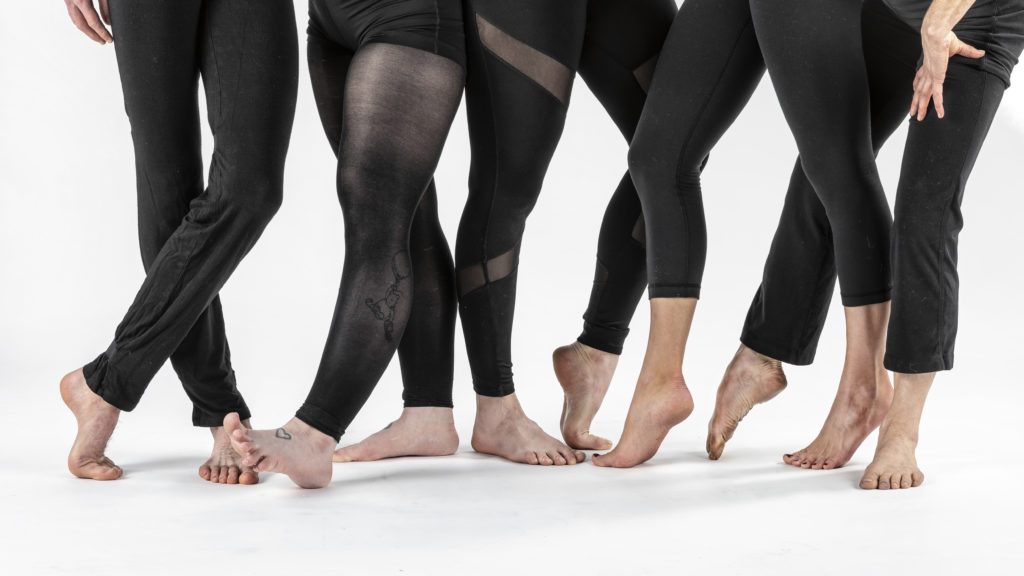 2023
Artistic Director Jackie Latendresse is recognized in parliament by Betty Nippi-Albright
2022
Free Flow Dance Theatre celebrates more than 25 years with gala event
Link to Article | DOWNLOAD PDF
Free Flow Dance Theatre Company has had to get creative with its performances since the COVID-19 pandemic began. Along with the outdoor performances — which included huddling around a fire pit on colder November evenings last year — came the inevitable delay of the dance company's 25th anniversary celebration. Two years later, the company will present its "Better Late Than Never 25th/27th Anniversary Gala — Reunite!" at The Refinery this weekend.

The Star Pheonix Novemeber 17th, 2022
2021
Free Flow Dance Theatre Company show coming to North Battleford
Link to Article | DOWNLOAD PDF
Battlefords residents interested in seeing a live dance performance this summer will want to take in this production by Free Flow Dance Theatre Company's coming to the local area. Called A Prairie Love Story, the show will be held outside behind the Chapel Gallery August 7 at 7:30 p.m.

Battlefords NOW August 3, 2021
YWCA Women of Distinction Award winner: Jackie Latendresse
This award is recognized nationally as one of the most prestigious awards given to women across Canada. The YWCA agencies celebrate outstanding women with this award yearly. Since 1982 YWCA Saskatoon has been proud to celebrate the best in women's achievements in our local community across various industries and public services. Jackie was awarded for her achievements and leadership in the Arts, Culture and Heritage sector here in Saskatoon.
May 18, 2021
2020
Creative Isolation: Jackie Latendresse and dancing at a distance
Link to Article | DOWNLOAD PDF
Latendresse, the artistic director of Free Flow Dance Theatre Company in Saskatoon, quickly adjusted her company's 25th anniversary season. Mitchell Larsen, Rachel Saufert, Kyle Syverson, Laura Turnbull, and Erin Walton are all part of the Free Flow Dance Theatre Company in Saskatoon. The company was set to celebrate its 25th anniversary this year, but artistic director Jackie Latendresse said a lot of things had to change due to COVID-19.

Saskatoon Star-Phoenix July 16, 2020
How are you Adapting? Episode 3 – Jackie Latendresse (Free Flow Dance Theatre Company)
In this episode of How are you Adapting? I will speak to Jackie Latendresse from Free Flow Dance Theatre Company in Saskatoon about their plans to combine live and recorded content to showcase their talent during international dance week.

Business Arts May 1, 2020
2019
Sask. composers, visual artists featured in Upcoming dance show
Free Flow Dance Theatre's performance titled The Journey features the work of artists working in multiple disciplines in Saskatchewan. Dance, music, and visual art collide — or, perhaps more accurately, flow together — in the big fall performance for one of Saskatoon's top contemporary dance studios.

Saskatoon Star-Phoenix Oct 17, 2019
Free Flow Dance Theatre présente The Journey à Saskatoon
La compagnie de danse contemporaine Free Flow Dance Theatre présente son spectacle The Journey au centre d'art The Refinery à Saskatoon. Véronique Emmett fait partie de la troupe de danse. Originaire de Victoria, mais vit à Saskatoon depuis quelques mois. Elle explique comment les chorégraphies représentent la Saskatchewan.

Radio Canada Oct 19, 2019
Atlas Figment to challenge audiences June 28-29
Apprehension toward technology and some local weirdness will combine at an upcoming Battlefords Community Players Clubhouse performance. Free Flow Dance Theatre of Saskatoon is collaborating with local author and musician Cliff Burns to present the modern dance piece, The Atlas Figment, at Battlefords Community Players Clubhouse on June 28 and 29.

Battlefords News-Optimist June 6, 2019
Free Flow Dance Theatre Company to perform first show in the Battlefords
Saskatoon's Free Flow Dance Theatre Company is coming to the Battlefords to perform a two-night run of The Atlas Figment at the Battlefords Community Playhouse June 28 and 29.

Battlefords NOW May 18, 2019
The Atlas Figment with special guest Newton Moraes
Free Flow Dance Theatre from Saskatoon is pleased to announce their 2 night run of The Atlas Figment at the Battlefords Community Playhouse June 28-29.

Sask NOW May 17, 2019
Feature: Free Community Dance Workshop Program; Free Flow Dance Theatre Company
Free Flow Dance Theatre Company offer free dance workshops to a number of participating community groups, working with a variety of ages, groups, backgrounds and ability levels. Previous groups have included youth, visible minorities, at-risk populations, newcomers, individuals with varying mental or physical abilities, family groups, and senior citizens in Saskatoon. "Our goal is to increase individual's quality of life through the enjoyment and appreciation of dance as an art form," shared Jackie Latendresse, Artistic Director.

Community Initiatives Fund Newsletter March 2019
2017
Dance group may need to scale back event amid funding shortfall
Link to Article | DOWNLOAD PDF
A Saskatoon dance group may have to cut back on one of its biggest events after losing one of its sponsors. Saskatoon's tribute to International Dance Day is about $2,000 underfunded for 2018, according to the Free Flow Dance Theatre Company, which has played host to the event for 15 years.

CTV News December 22, 2017
2015
Photo Feature: Free Flow 20th Anniversary
Free Flow Dance Theatre dancers display costumes out of storage during a fashion show at Lawson Heights Mall food court on Saturday, October 31st, 2015. The company is celebrating 20 years. (Liam Richards/the StarPhoenix) for feature by Stephanie McKay

Saskatoon Star-Phoenix Nov 3, 2015
2011
Dance and performance art unite in outer space fantasy
This article, which appeared in the Oct. 19 issue of The StarPhoenix, features an upcoming performance by Saskatoon artist Adrian Stimson, who is an alumna and sessional instructor (Art & Art History). Jackie Latendresse hands over a "survival pack" – a small tinfoil package with some mysterious items inside: Diffraction glasses, an LED finger light and an introduction to The Great Mystery.

Saskatoon Star-Phoenix: Oct 19, 2011