Free Flow Sponsorship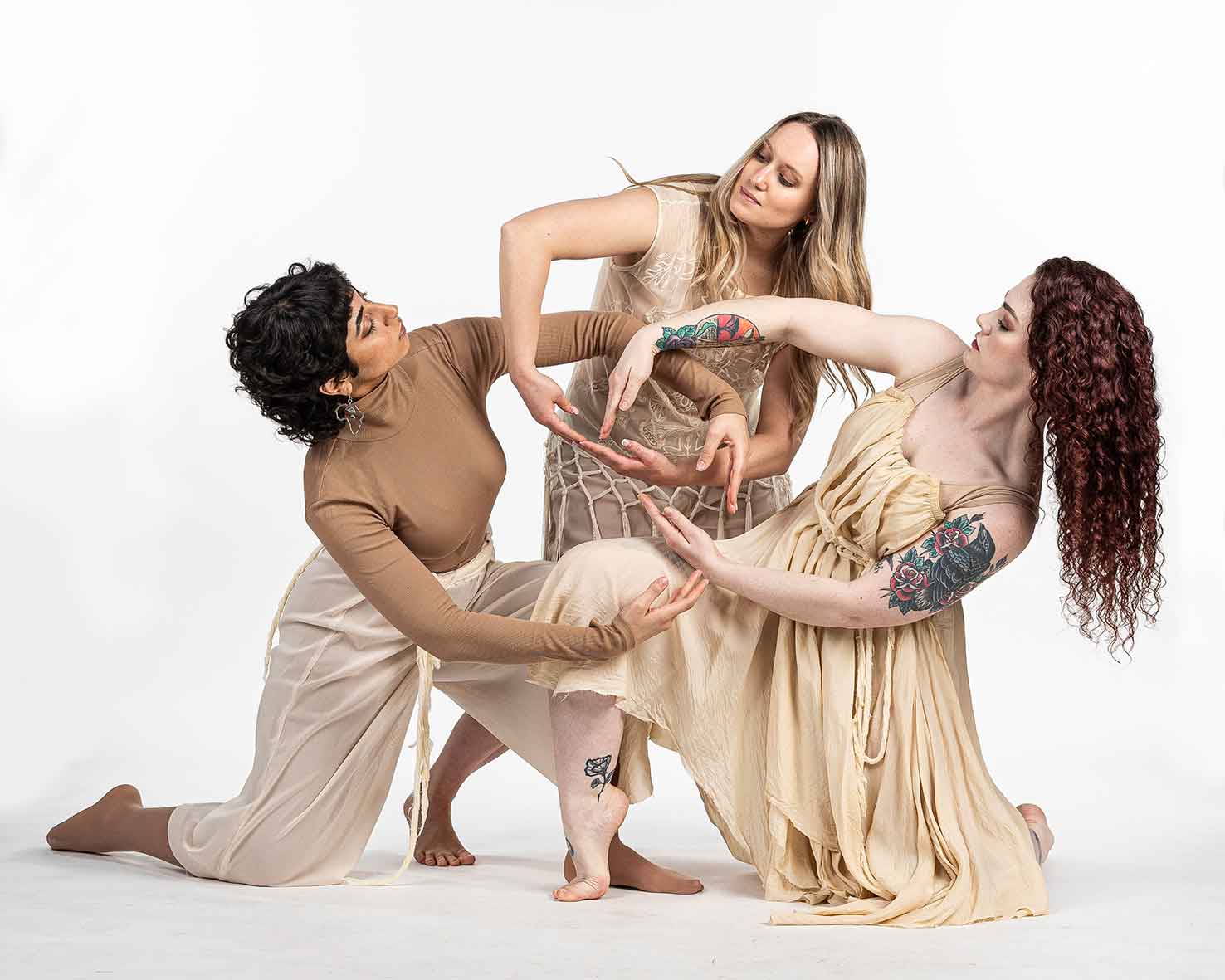 Photo: Ken Greenhorn, Dancers: Rawda Mabrouk, Taylor Zeller, Rachel Saufert
Our company presentations and special events will feature some of the top choreographers and dancers from the local, provincial, and Canadian arts community. Our annual season of participatory and performative events is made possible, in part, because of the generous spirit of the many artists and community members who are involved. But we need your support to help ensure the programs continue to flourish and evolve.
Your sponsorship contribution goes directly towards artistic rehearsal and performance fees, theatrical and technical elements, and facility costs. It also helps support the promotional efforts that spread the word about Free Flow Dance Theatre to the wider community. Lastly, your support helps to keep our ticket prices affordable, so that many people can take advantage of the programming that we offer.
Business Sponsorship Opportunity
Free Flow Dance Theatre Company is seeking Business Sponsorship/Marketing partners. We will tailor a unique sponsorship package specific to your business needs. We can discuss a variety of sponsor benefits made to fit with your promotional goals. This opportunity is a fantastic way to advertise your company through a creative platform and publicly show your support for the local arts community at the same time.
Sponsorship Benefit examples:
Logo placement:
Website, e-newsletter, annual general report, social media, show programs, print media
Specialized perks:
Complimentary tickets, speaking engagements, volunteer opportunities, community visibility
And more!
Please contact us to set up a meeting or phone call.
Email: ffdanceassistant@gmail.com or contact our Artistic Director at freeflowdance@gmail.com
Phone: 306-665-5998