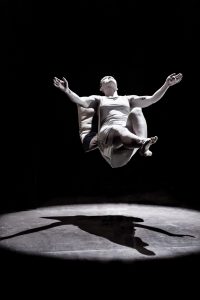 Mentoring is an important part of continued artistic development. Free Flow provides mentorship for both emerging and established performers and choreographers through the W.I.P. Dance Series and many other programs. Each season a seasoned dance professional is also engaged to work with our participants.
All emerging dance artists are welcome to apply to apprentice with the dance company each season. Apprentices are provided with one season of free dance training, usage of the dance centre studio for personal training, personal mentoring under the artistic director, behind the scenes production training, understudy experience and performance opportunities. Preference will be given to emerging artists who are BIPOC.
Internships from University students are welcome. We have openings available at various times throughout our season for both artistic and administrative interns.
Contact us at freeflowdance@gmail.com