The Brain Body Connection is a professional development workshop series that is open to emerging and professional dancers as well as anyone who loves to move.
The Brain Body Connection Series hosts a variety of workshops throughout the year. The workshop series focuses on creating local and online opportunities for dancers to continue their learning, hone skills, and develop a deeper understanding of their craft through concept-driven workshop offerings. Admission is free and donations are accepted. See our event page for details on upcoming workshops.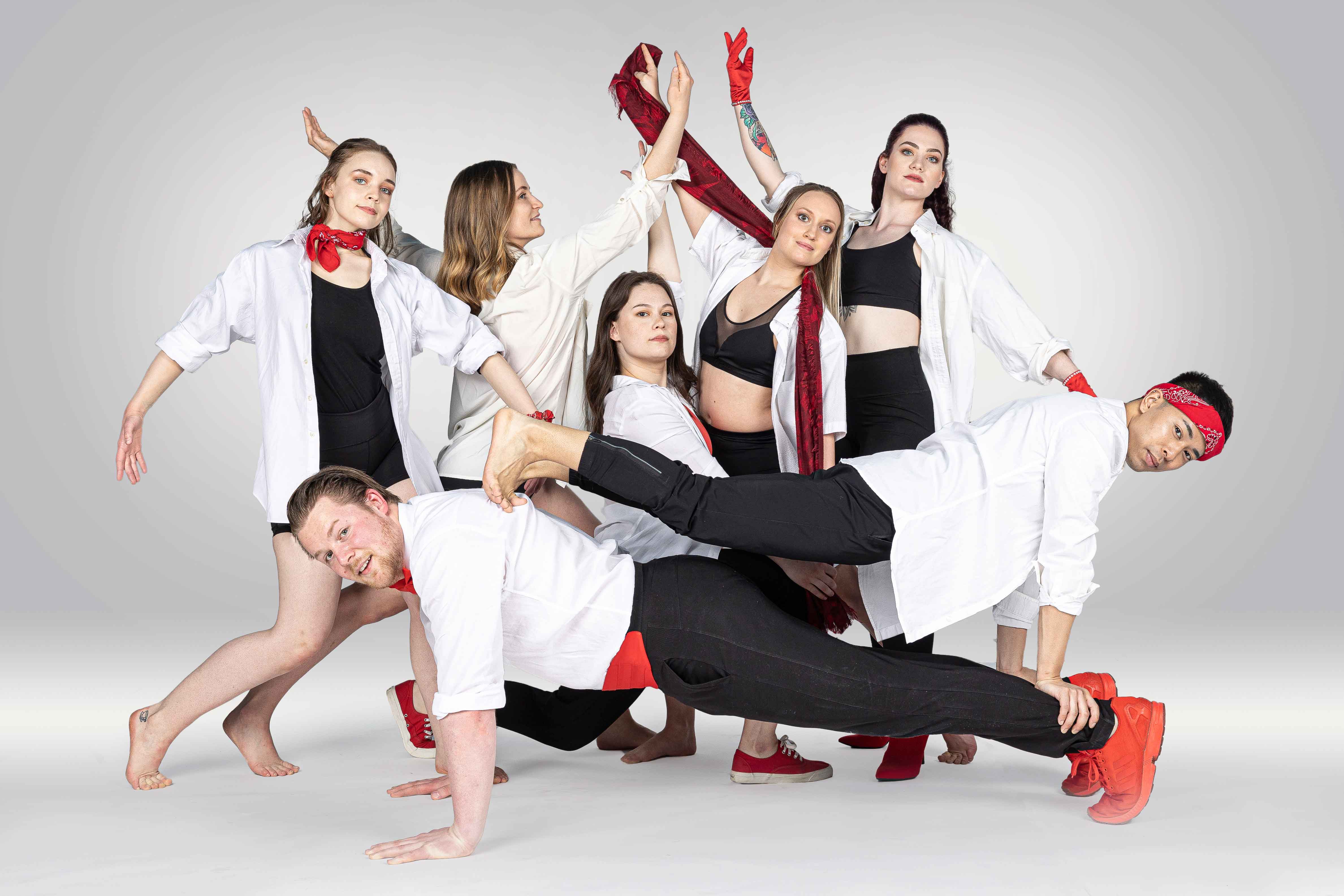 Photo by Ken Greenhorn
Dancers: Aiyana Ruel, Shannon Pybus, Maggie Lucas, Taylor Zeller, Rachel Saufert, Derek Souvannavong, Phillip McDermott
Call for special guest instructors
Brain Body Connection Professional Development workshop series.
Free Flow Dance Theatre Company is now accepting submissions from guest instructors for our Brain Body Connection Workshop Series.
Each Brain Body Connection Workshop series proposal should include a written description for TWO cumulative- 1.5-hour classes that are designed to challenge and stimulate learning and exploration of their craft for experienced dancers. These classes should not be technique classes but rather concept-driven workshops culminating in the two classes. The workshops can contain technical elements.
Interested instructors should please include a 1-page teaching resume and short bio/teacher philosophy along with your workshop title and a short proposal
Please send your proposals to us via email at freeflowdance@gmail.com. A teaching fee is available for teaching for this series. The series will be instructed via In-person/Zoom option for the members of the Free Flow Dance Theatre Company and is open to the general dance/movement community via registration.