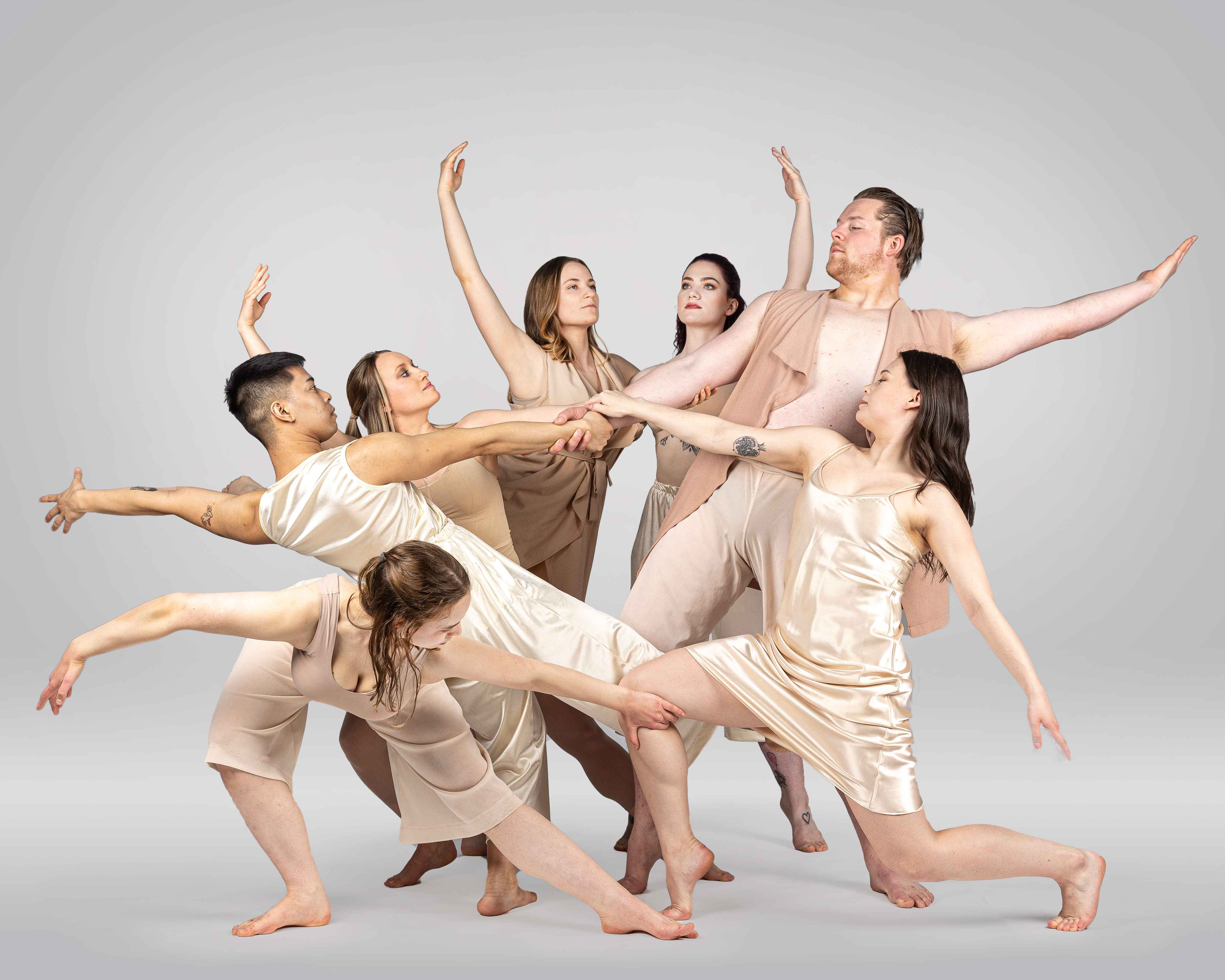 Photo: Ken Greenhorn, Dancers: Aiyana Ruel, Derek Souvannavong, Taylor Zeller, Shannon Pybus, Rachel Saufert, Philip McDermott, Maggie Lucas
Free Flow Dance Theatre endeavors to present professional-level contemporary dance performances at a variety of community venues throughout our season. The company presents both new works and repertoire pieces by Canadian Choreographers. Each season we culminate with a gala weekend of performances in a professional theatre.
Free Flow Dance Theatre is available for bookings and touring engagements in Saskatchewan and across Canada. Contact us at freeflowdance@gmail.com for inquiries.