Monday, December 14, 2020 at 2:30 pm - 4:00 pm
Professional and emerging dancers are welcome to attend the online zoom platform based Brain-Body Connection Professional Development Series hosted by Free Flow Dance Theatre free of charge. If you would like and can afford to make a donation to support the future of the company please do! We are pleased to host this series of workshops with the support of the Community Initiative Fund, City of Saskatoon and Sasktel.
Afro Dance with Pulga
Afro Dance is a mix of traditional African Dance moves with the new Afro house style. The main focus of this class is to explore a new dance style in a very free way of moving.
Pulga Muchochoma is the creator and founder of African Dance and Fitness with Pulga since 2015 and he has been teaching all over Canada and Internationally for many years.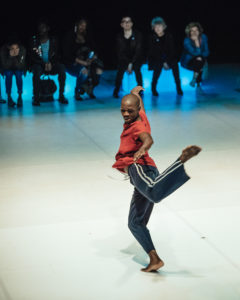 When
Dec 14, 2020
2:30 pm - 4:00 pm
Categories