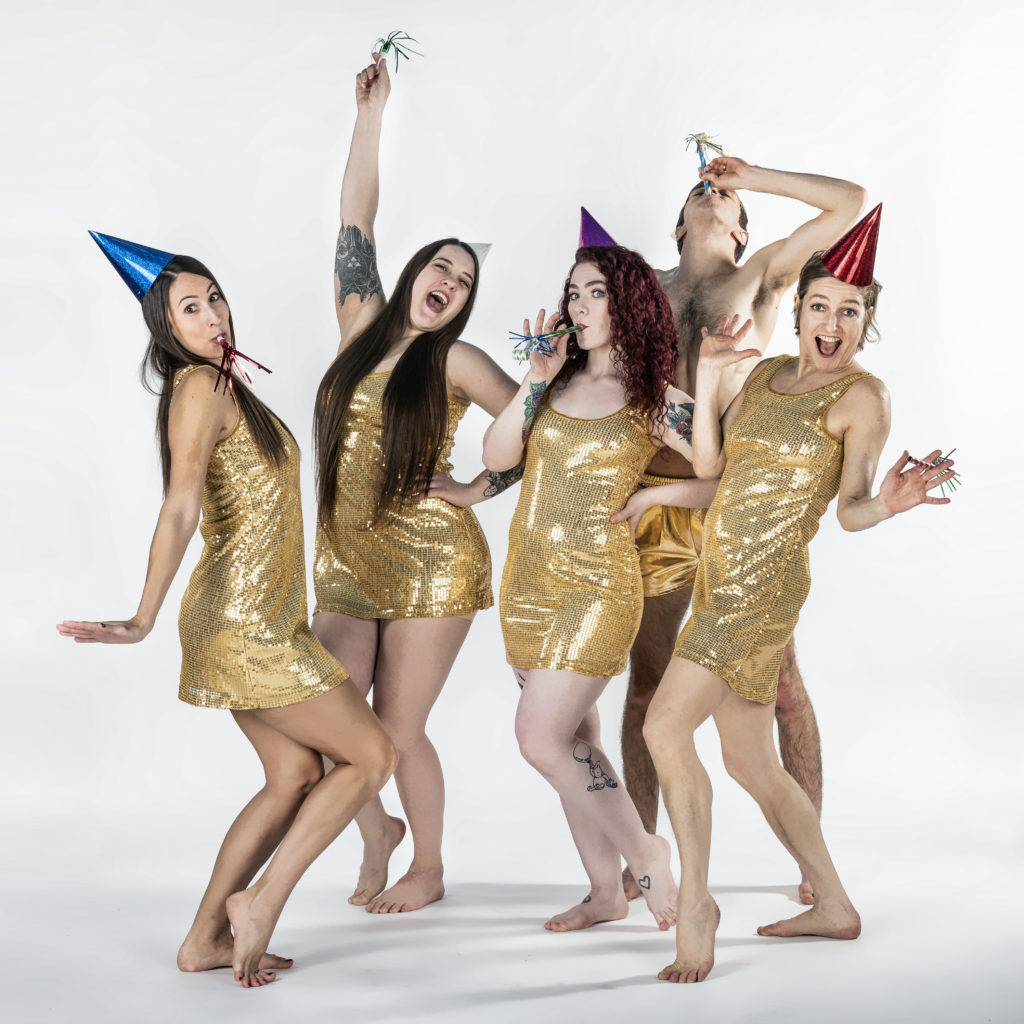 Press Release – For Immediate Release
Free Flow Dance Theatre Company
Silver Anniversary
And we shall dance….
Under regular circumstances, we would be inviting you to attend one of our planned in-person celebrations for our 25th anniversary as a professional Canadian contemporary dance company based in Saskatoon. We would be telling you all about the amazing guest artists we have worked hard to develop relationships with over the past 25 years that we have arranged to come to Saskatoon. These folks would include the likes of world-renowned senior artist Danny Grossman and many other esteemed Canadian artists such as Allen Kaeja, Graham McKelvie, Shannon Litzenberger and Newton Moraes.
We would be writing exciting and colourful descriptions about the exciting new work and remounted works from our company repertoire that were specially selected to celebrate this landmark season and how we will be presenting it for a run at a major theatre and touring it to rural locations all over Saskatchewan.
We would be excited to announce many public appearances in conjunction and partnership with major institutions like the Saskatoon Symphony orchestra, the Remai Gallery and the Saskatoon Public Library.
All of these things have been put on hold indefinitely. The party is cancelled, but not only that, the hard work and dedication of our staff and dancers has been shelved. Things are going to have to be different if we intend to survive another 25 years.
Instead, we are writing to you to let you know that it is a truly remarkable thing for a small contemporary dance co to survive for 25 years in this country. It is even tougher now. During this time we are working to constantly adapt and learn new skills while our art form stands at a precipice we have never encountered before. The face of the performing arts field has changed in the blink of an eye and will continue to do so with repercussions for perhaps years to come. We as a company are working to find ways to continue to hone our crafts and maintain our artistic practice amidst an environment that is less than encouraging and to overcome unusual elements such as physical distancing and closures of rehearsal and venue spaces. We as artists feel that this is a time to learn about our humanity and creative processes even as we mourn the loss of years of work that has been unable to come to fruition due to circumstances beyond anyone's control. We feel it is a time to contemplate and re-evaluate our purpose as artists and visionaries in the global setting. It is a time for self-reflection as much as it is a time to share. It is time to think outside of the box and try to weather storms we did not see coming. It is a time to reach out to our communities for support and encouragement and to hope that the joy we have brought them over the past 25 years is remembered.
And so
We shall dance…
We shall work to invent new ways of engaging with our artists, audience, sponsors and supporters.
We shall endeavor to create current and relevant commentary on the state of the world and the state of the arts through generating new work and finding ways to disseminate it.
We shall be open to transitioning through new methods and creative thinking processes.
We shall continue to be a voice for dance artists in Canada and strive to bring their creations forward.
We shall dance.
Please ask us for more information on the innovative ways we are working to do this and how you can support it including new online interactive workshops such as our Brain Body Connection workshop series which has recently launched. As well as information on our multi-disciplinary virtual version of our Back Alley Antics program which will also include a limited number of spaces for live outdoor performances this summer.
Stay tuned at:
Contact freeflowdance@gmail.com or 306-665-5998 for more info or interviews.