Pin ups and Pets! It is finally here! We have been working with Free Flow dancers and board members, Body Worker Therapists, Dance centre volunteers and instructors, Rosebud performers and their amazing pets on this super duper cute little chapbook!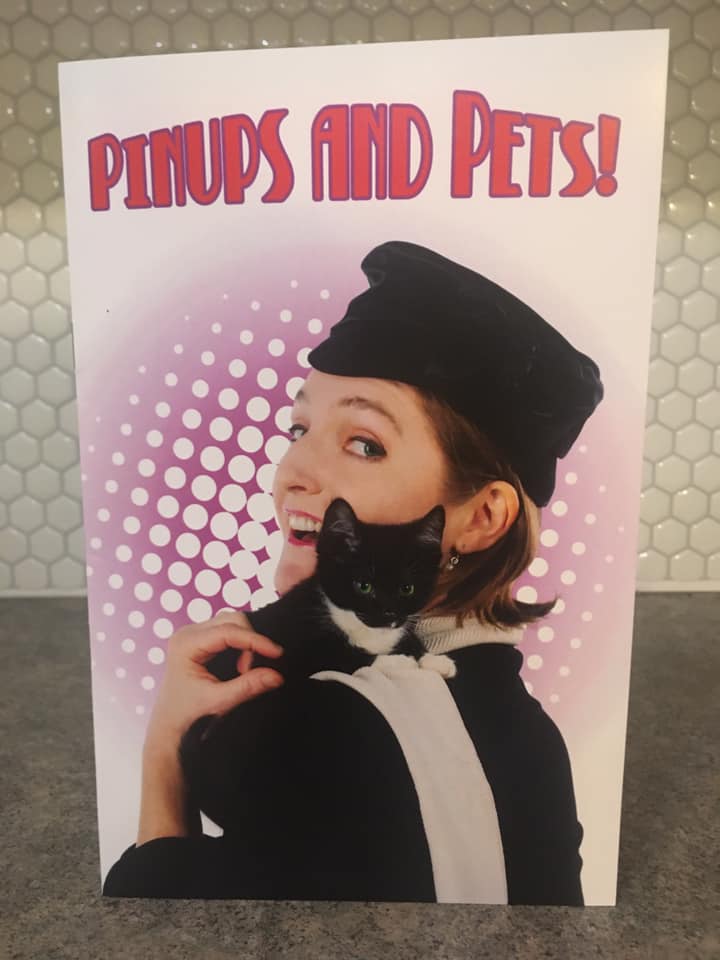 The proceeds from this $10 book go to the Saskatoon City Hospital COVID-19 emergency fund, Saskatoon SPCA and Free Flow Dance Theatre professional dance company. Contactless pick up available at the Free Flow Dance Centre 224 25th St. W. Saskatoon. Books can be mailed out for a small additional shipping fee. Payment can be sent via e-transfer or PayPal to freeflowdance@gmail.com. Please email us to place your online order.

We are excited to share this beautiful and creative chapbook with you! Please let us know how many you need! They make a GREAT gift and can easily be mailed out to relatives and friends for birthdays and other celebrations.
Contact us at freeflowdance@gmail.com to order!

Thank you to all of the amazing models, the SSPCA, Ken Greenhorn Photography, Varya Vinogradova and Proprint for helping make this project happen!